To see a slide show of Arbors & Lattice not featured on this page CLICK HERE.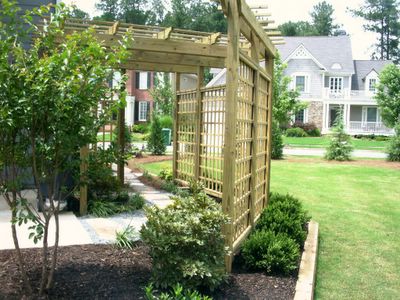 This house is on a corner and had absolutely no privacy in the backyard. So we planted Leyland Cypress and Deodar Cedar on the property line. Then poured a large extension to the concrete patio.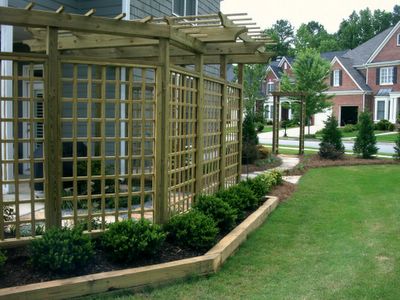 We built a neat looking arbor with custom lattice. The lattice was built to interlock in large squares so it looks exactly the same on both sides. The path leads to the front under another small arbor.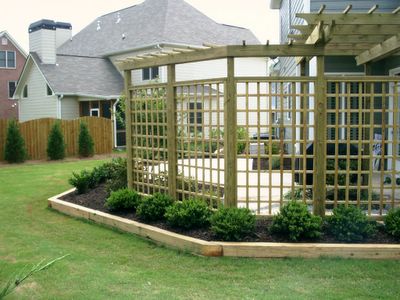 The result is another usable back yard and satisfied customer. It once had all the privacy of a fishbowl. Now it is the envy of the neighborhood.
---
AFTER PAINTING