The next pictures show how we converted a completely useless back to a very cool useable backyard with a playground for the kids.
First, the BEFORE picture: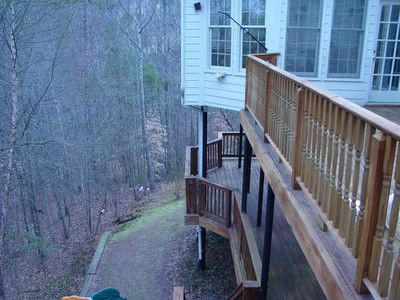 The next picture was taken after we extended the crosstie wall and hauled in fill.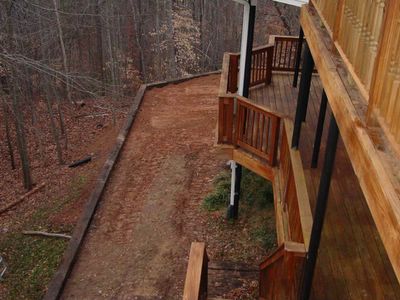 The next picture shows the progress unfolding.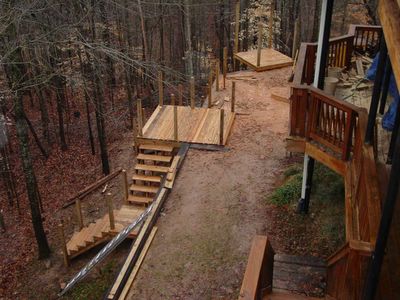 And the next picture is the immediate AFTER picture. Too bad the Liriope edge along the path edge had not grown yet. Actually, the next picture is not the finished product because you can see shrubs on the deck in pots that had not been installed yet.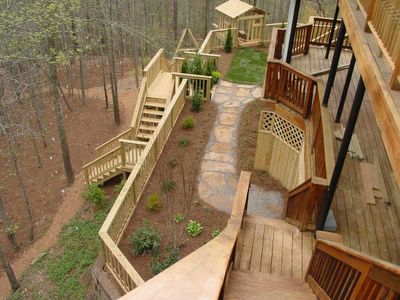 The next picture is ONE YEAR LATER.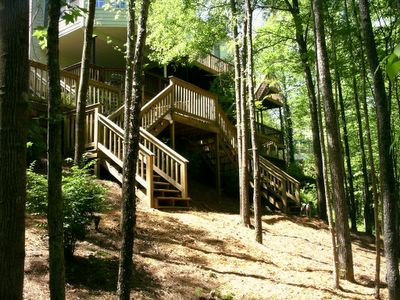 In the next picture you can see the tube slide from the upper level to the Swing Set,
and woods below.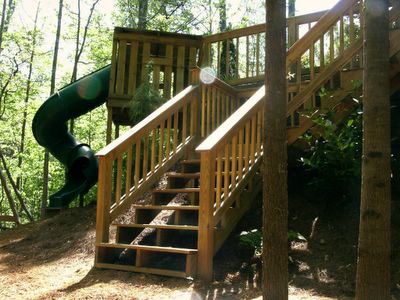 As you can see next, we built a new staircase from the house deck,
which included a Slide for the kids.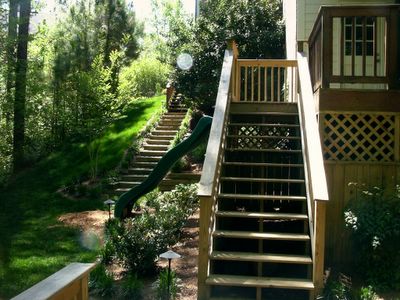 Lot's and lot's of steps.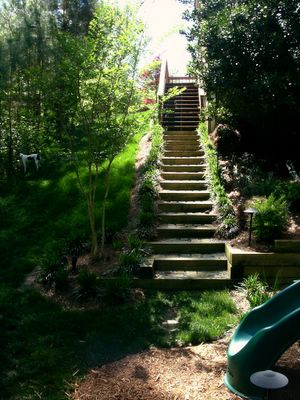 These steps are Granite Cobblestones in a Timber Edge lined with Liriope.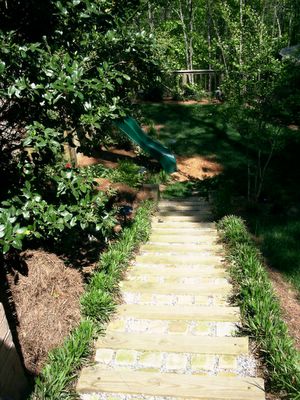 The result was a usable backyard and a satisfied customer!